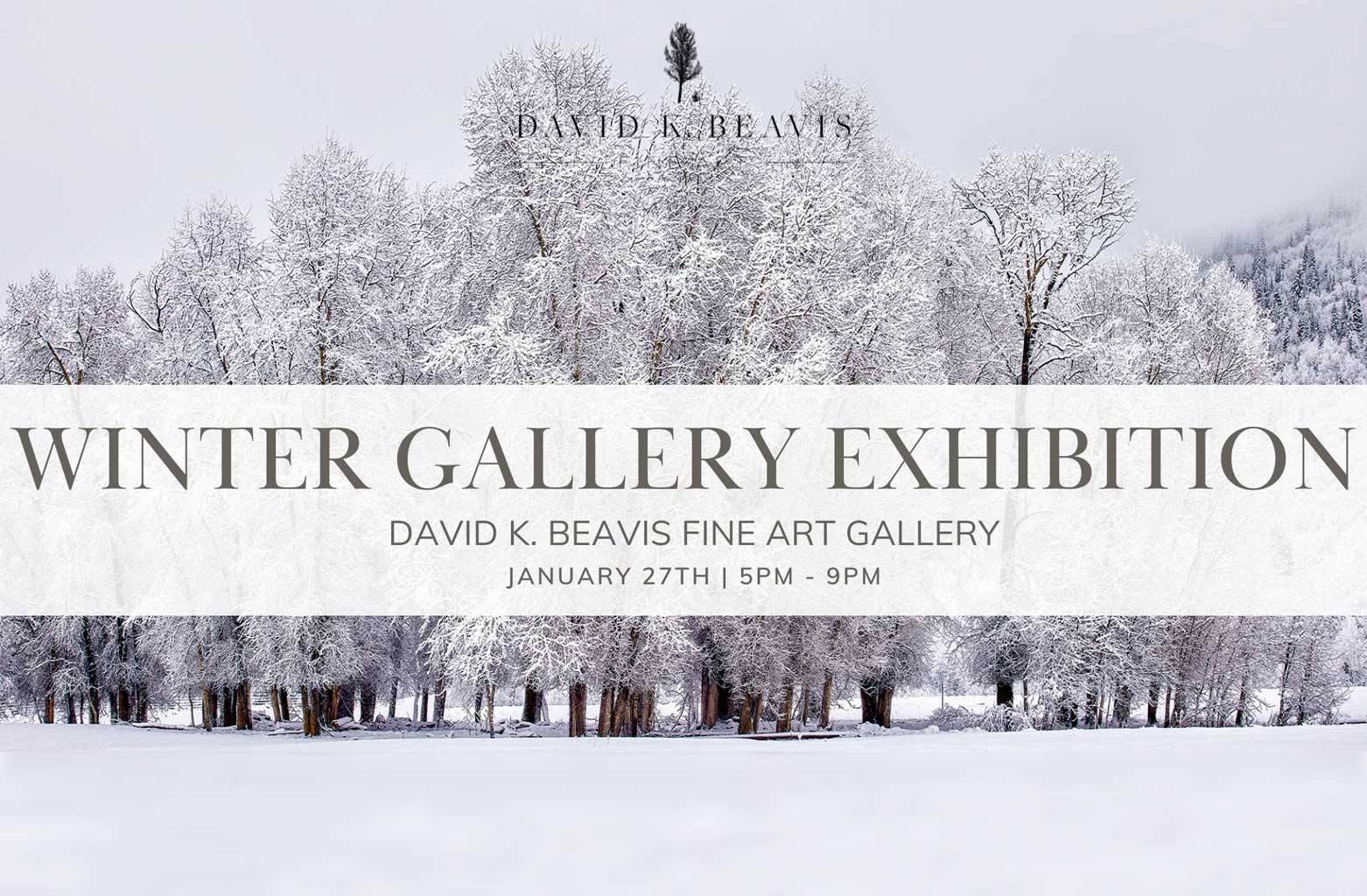 Winter Gallery Exhibition
Friday, January 27, 2023 at 5:00 – 9:00 pm MST
David K. Beavis Fine Art is thrilled to invite you to our gallery on January 27th to welcome the arrival of NEW large-format images from David K. Beavis. David's newest masterpieces include ghostly aspens, stunning winter scenes, and a rare wildlife capture from his most recent trip to Alaska. Bring the outdoors indoors and let yourself truly immerse in scenes from around the globe!
Join us from 5 pm – 9 pm Friday, January 27th, and witness stunning imagery, paired with food, drinks, and live music. Our full staff will be in the gallery to provide tours and speak on their favorite images by David, plus the stories behind the artworks showcased!
David Beavis K. Fine Art invites you to events and exhibitions at our gallery, 314 Main Street, Park City, UT 84060, to enjoy the artwork from our featured artists.